U-604 was scuttled on August 11, 1943 after an attack by a PV-1 of VB-129, July 30, 1943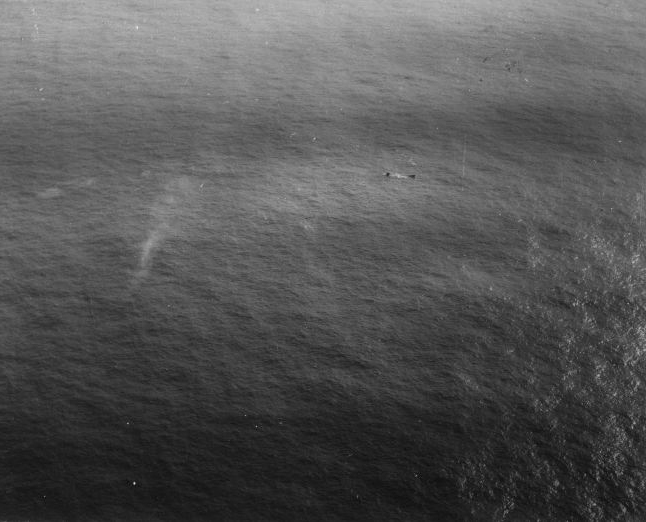 U-604 broaches bow first after LTJG Davies' depth charge attack.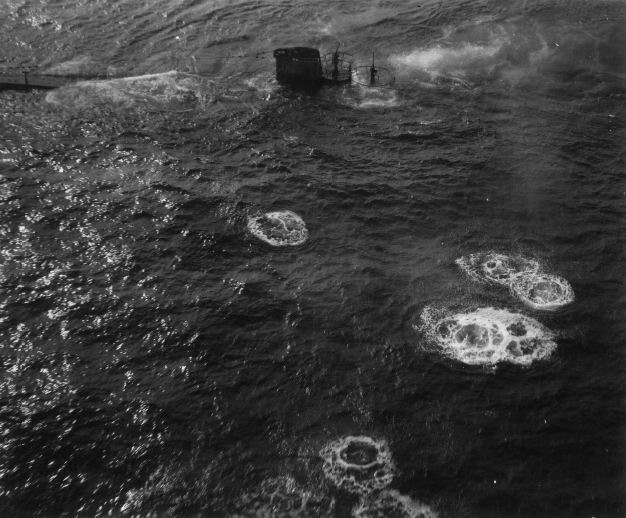 LTJG Davies' PV-1 passes over U-604 after a strafing attack.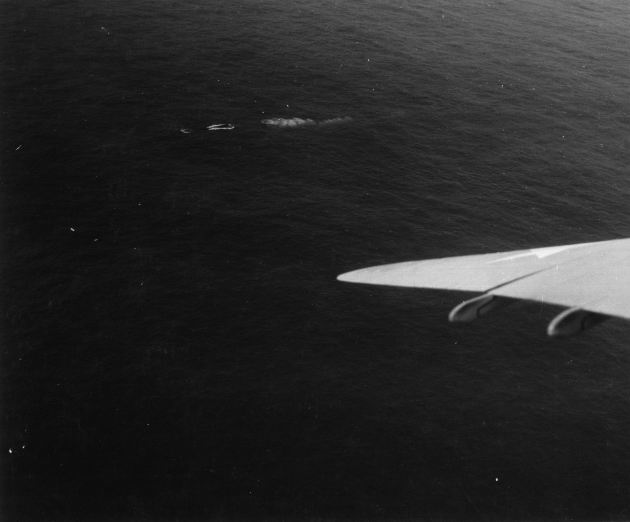 U-604's stern broaches, large air bubbles coming to the surface astern.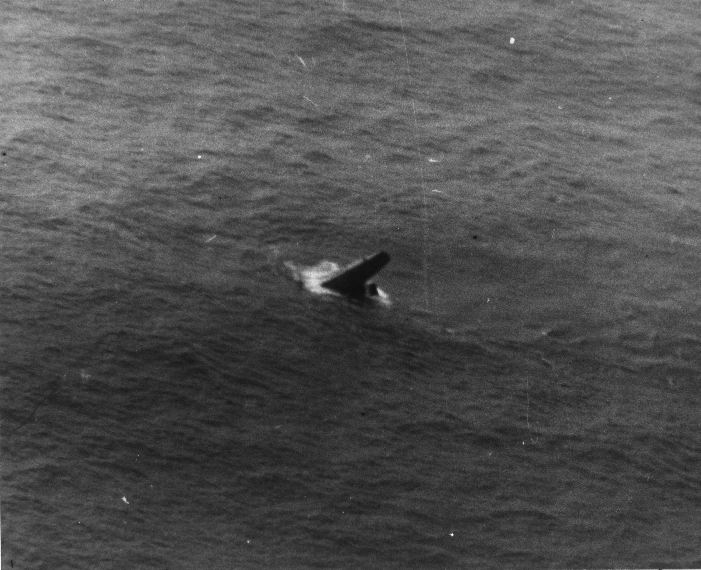 U-604's stern hangs in the air for three minutes before sliding out of sight leaving oil slick and stationary air boil.
---
Click the icons to view the associated records

Anti-Submarine Action by Aircraft (ASW-6) report completed after LTJG Davies' flight
Analysis of Anti-Submarine Action by Aircraft (ASW-6) report
Photographs and Anti-Submarine Action by Aircraft(ASW-6) report completed after LCDR Prueher's flight
Report by Fleet Air Wing Sixteen on the attacks upon and sinking of U-604
Photos of Bootsmaat Peter Binnefeld, coxswain aboard U-604
Photos of Funkmaat Georg Seitz, radioman aboard U-604

Preliminary Report of the Interrogation of Survivors from U-604
Report on the Interrogation of Survivors of U-604 and U-185