U-544 under attack by aircraft from USS Guadalcanal, January 16, 1944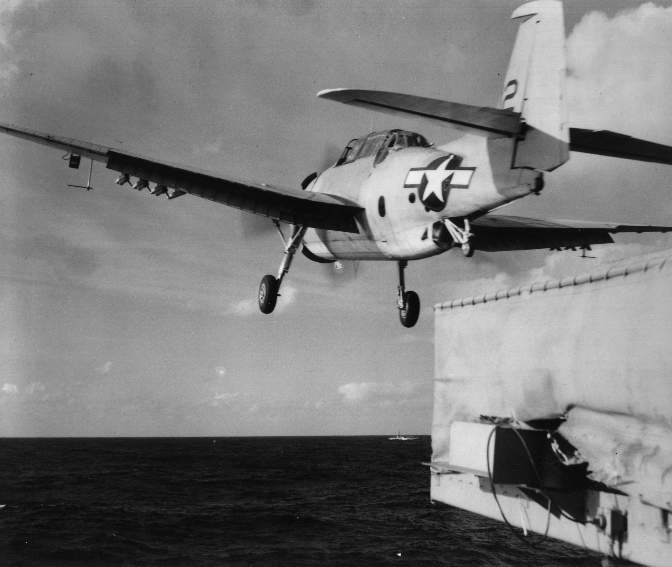 Ensign Hudson launches to attack U-544 and U-129. Upon his return to Guadalcanal he crashed his aircraft landing at night. A wing camera similar to the one that took the next two photos from Ensign McLane's aircraft can be seen outboard of the rockets on the port wing.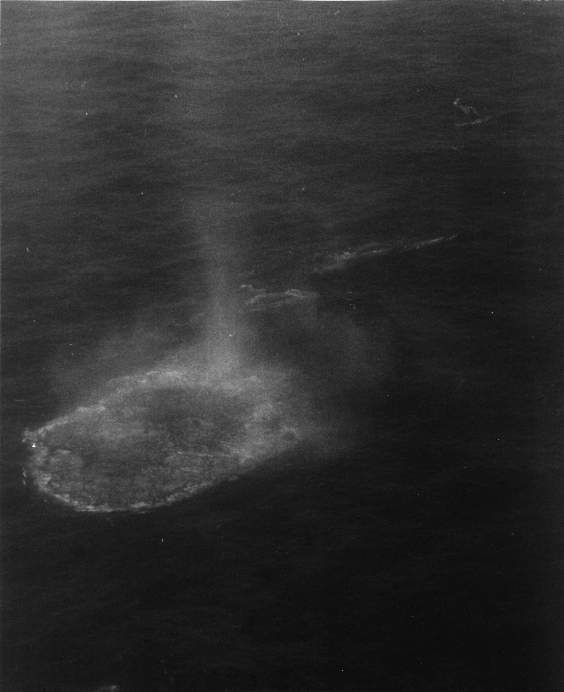 ENS McLane attacks with rockets and DBs. The DB swirl and subsiding spray on the left is from ENS Hudson's attack on U-129 and U-544 who were refueling side by side. The DBs straddled U-129 who submerged immediately and escaped. U-544 can be seen to the right.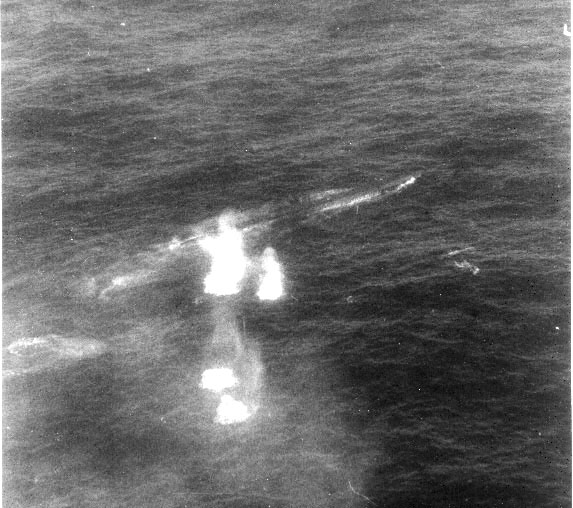 Splashes are from ENS McLane's first two pairs of rockets. McLane continued inbound firing one more pair of rockets and releasing two DBs.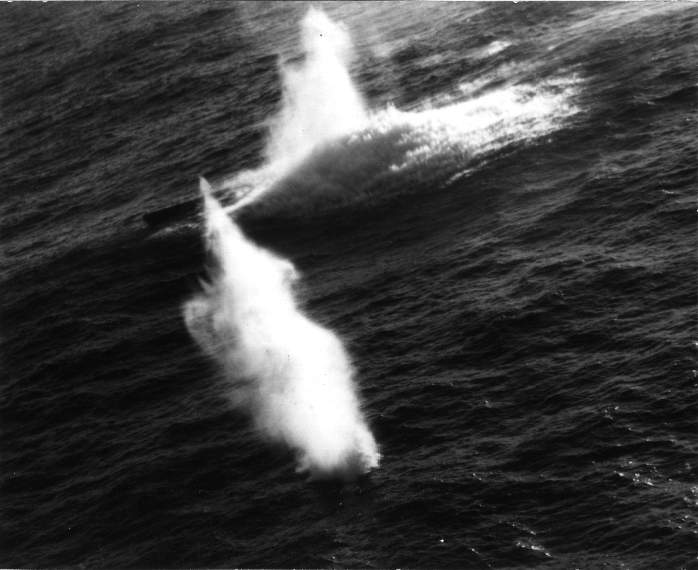 Spray from ENS Mclane's DBs striking the water subsides as the first DB explodes close aboard U-544's port side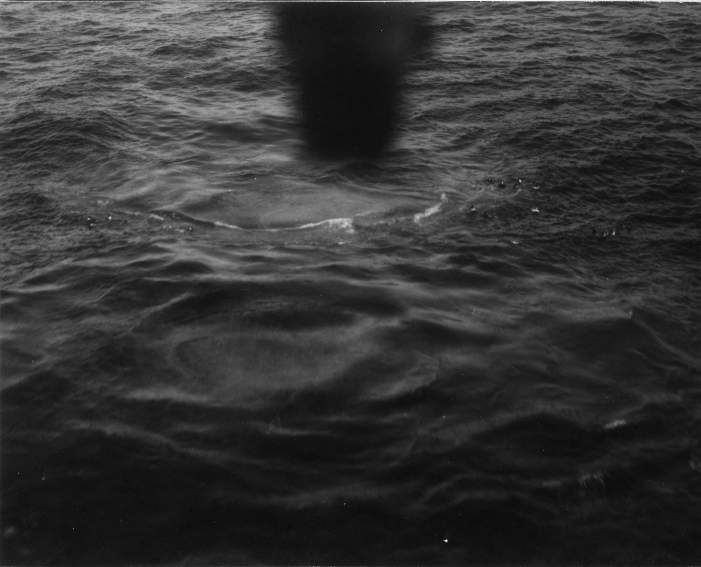 Survivors in the water. Swirl where U-544 sank is visible in the center of the photograph.
---