U-220 and U-256 under attack by aircraft from USS Block Island, October 28, 1943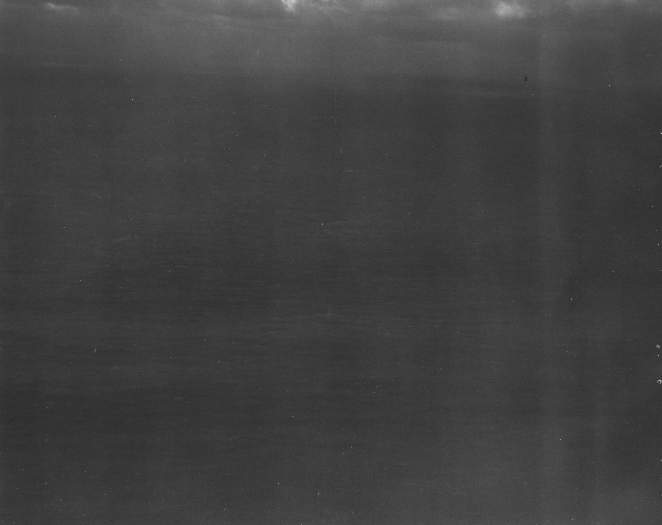 U-256 is visible to the left in the photo U-220 is in the center with DB swirl visible aft of the U-boat. This photo is of poor quality but it is the only one that shows both boats.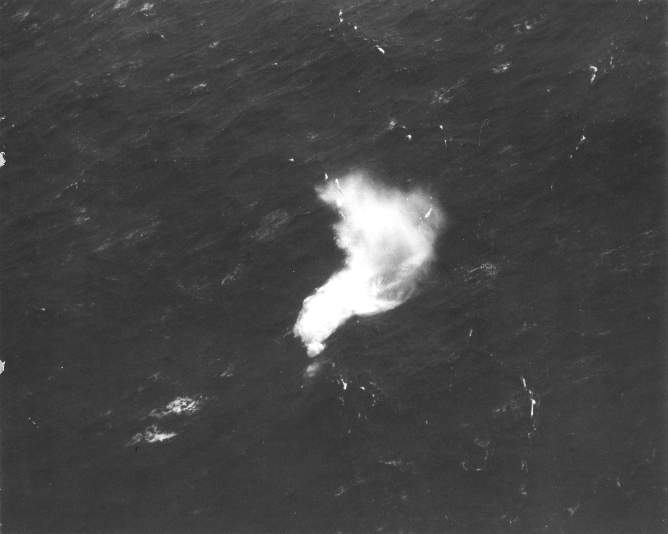 FIDO splash 100 feet beyond the swirl 45 seconds after U-256's conning tower disappeared. The FIDO made a turn to port after it entered the water and disappeared from view. No shock wave was observed.
---