Format of B.d.U'S War Log
At the beginning of the War, B.d.U. kept his War Diary in the same type log book used aboard U-boats. The log was in chronological format. Most entries consist of a time and an event. The column reserved for weather was left blank. Occasionally the days entry would start with a summary of the operational situation. Dönitz would occasionally make entries covering his thoughts on the development of the U-boat Arm, the employment of U-boats and other issues between his and higher headquarters.
A sample of the KTB from the first month of the war is shown below.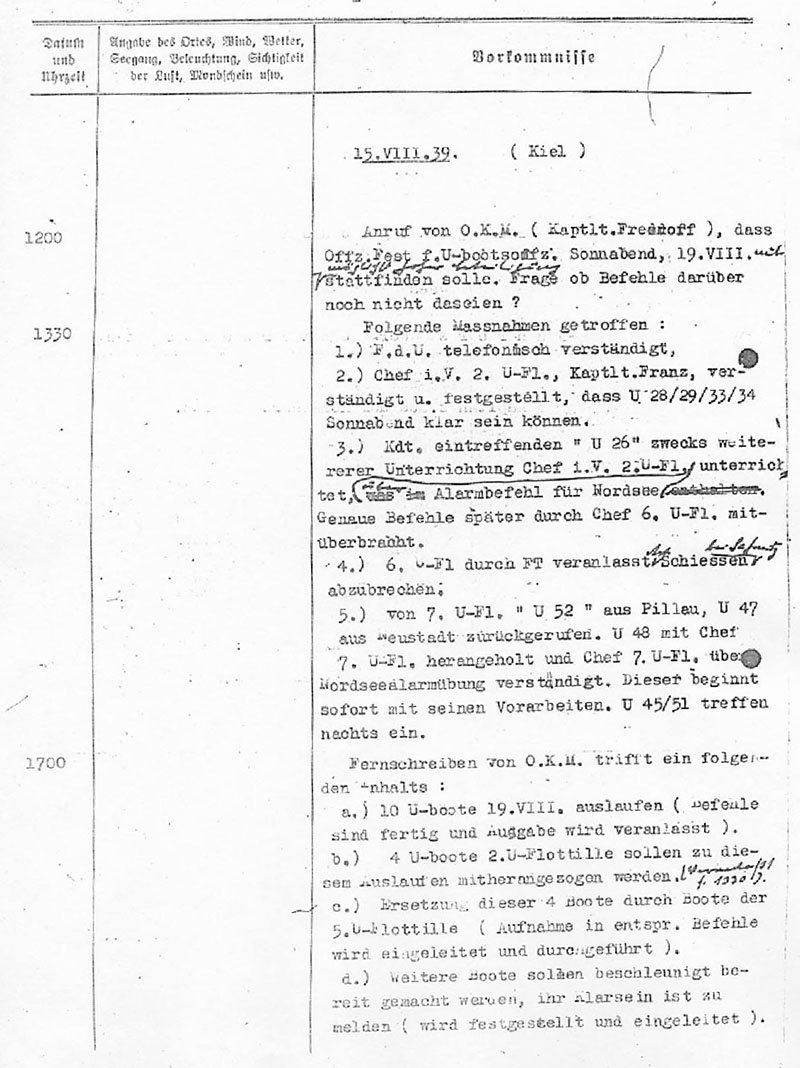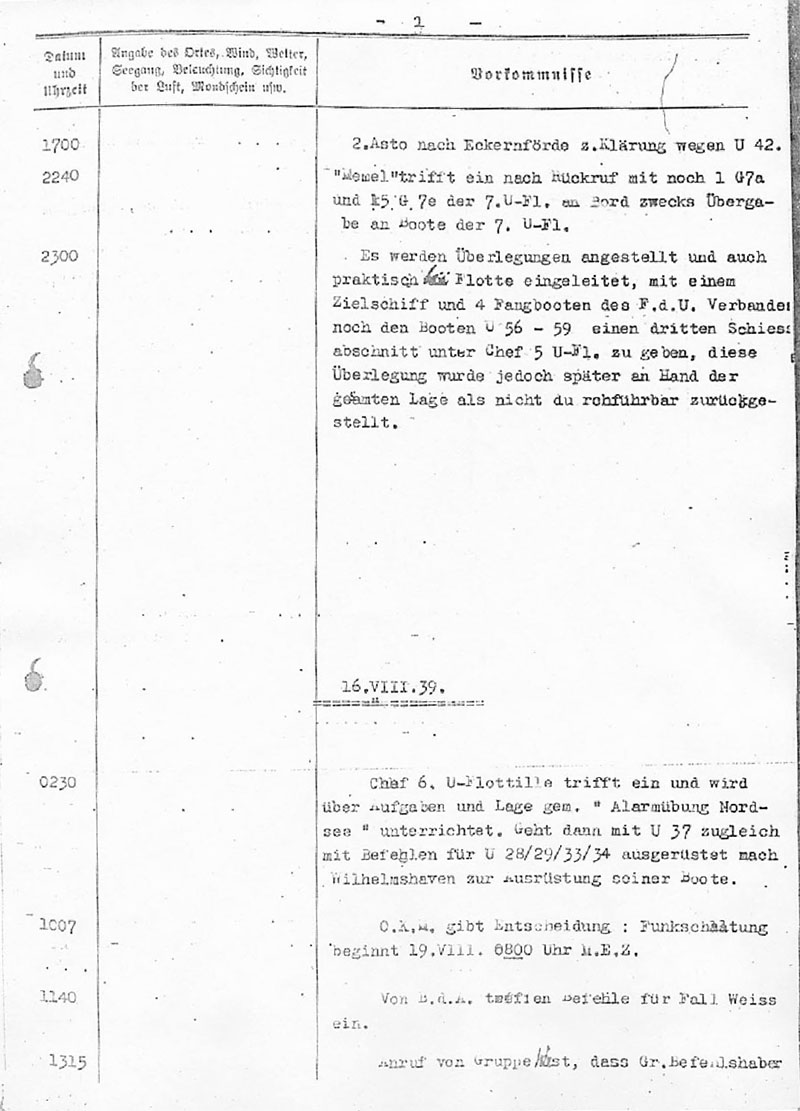 ---
The format shown below was adopted for the KTB in November 1941 and would remain in use for the rest of WWII.
ARRANGEMENT OF CONTENTS

I.
Location of Submarines at 0800
When location is definite position is underlined.
Boats entering or leaving port during current day.
II.
Air Reconnaissance
Details of reconnaissance and its target.
III.
Reports on the Enemy (Enemy Reports)
a)
Reports on submarines (submarine sightings).
b)
Aircraft reports.
c)
"B" (Radio Intercept) Service reports.
d)
German Intelligence Service reports.
IV.
Current Operations
a)
Operations against convoys and follow-up.
b)
General operations leading to picking up of enemy shipping, fresh positions, etc.
c)
Special tasks carried out by single boats, reconnaissance duties, convoy duties, etc.
d)
Miscellaneous.
V.
Reports of Success
VI.
General Situation
A sample of the KTB from December 1941 is shown below.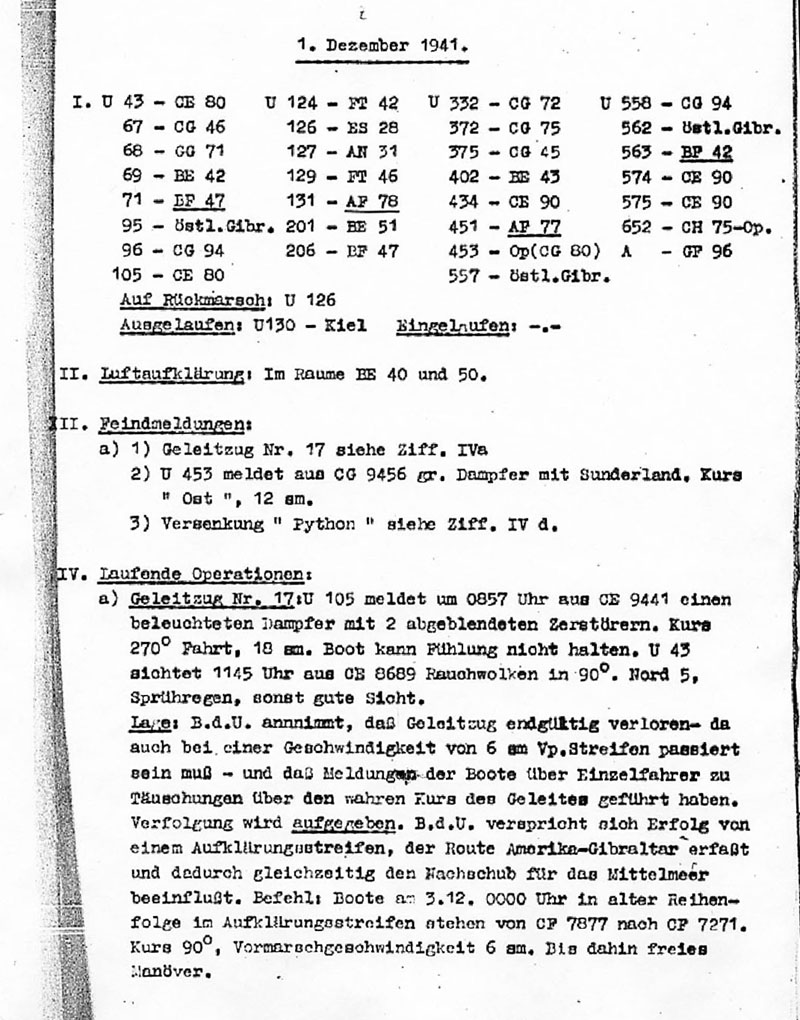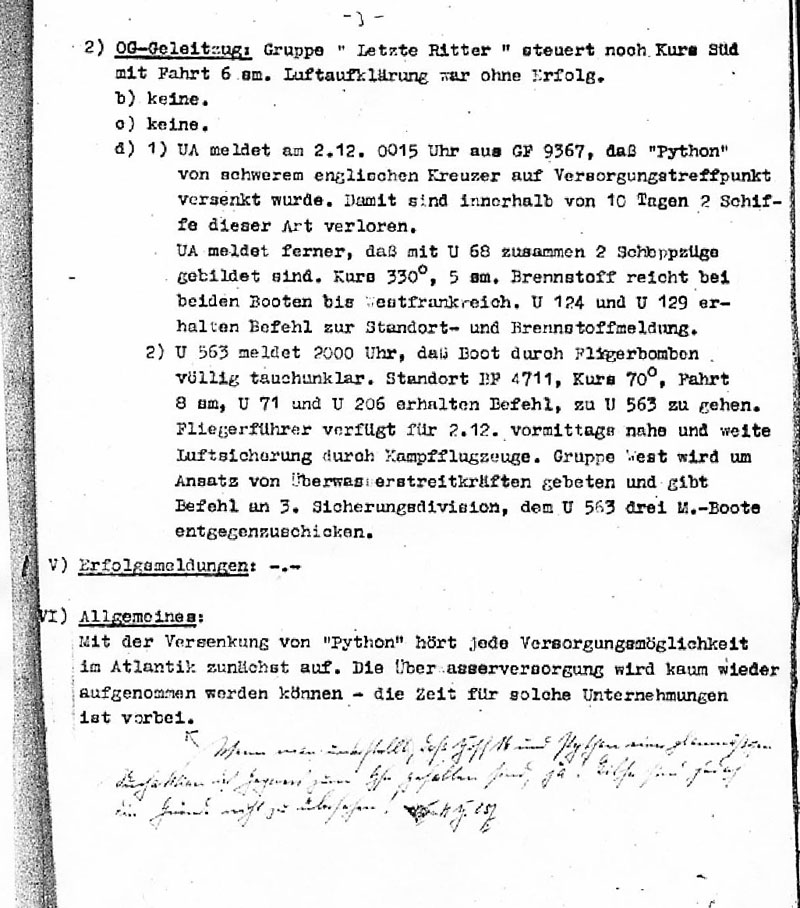 ---